In January 2023, members of The Bahamas' Stony Coral Tissue Loss Disease (SCTLD) Response Team had the exciting opportunity to attend the first-ever Black Women in Ecology, Evolution, and Marine Science Conference (BWEEMS) in Miami, Florida. This was a remarkable experience for three young researchers from the Perry Institute for Marine Science – Meghyn Fountain, Taylor Walters, and Teni Burrows– as it was also their first-ever scientific conference abroad.  
As Bahamian women early in their marine science careers, Fountain, Walters, and Burrows were honored to partake in the conference that was strategically fashioned to be a safe, supportive space filled with brilliant black women. Back at home, the scientists are leading the charge against the deadly Stony Coral Tissue Loss Disease that's sweeping the country and destroying our precious reef ecosystems. The Atlantis Blue Project Foundation is working very closely with the Perry Institute to slow the spread of this coral disease throughout Bahamian waters.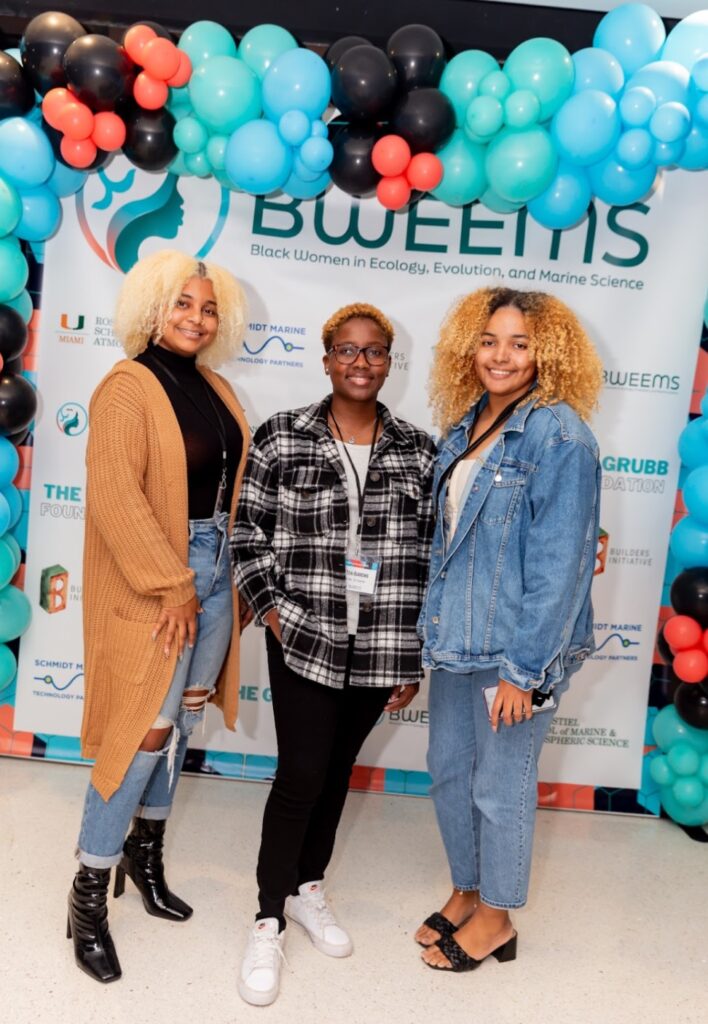 The BWEEMS Conference was created in 2020 when its founder, Dr. Nikki Traylor-Knowles, became frustrated with feeling like the only black woman in marine science. An Associate Professor at the University of Miami, she used social media to galvanize an online community that has welcomed over 200 black women scientists to its ranks since! The BWEEMS mantra "Connection, Collaboration, Community" perfectly captures the essence of this online collective, and that energy was successfully transferred to the conference. 
Over the weekend, research presentations and posters ranged in topics from coral resilience and the evolution of marine crabs to the honey bee microbiome. The keynote speaker, Hazel Wong, had a riveting message expressing the trials of being overlooked and mistreated in the workspace because of her skin tone, and even though she still occasionally experiences fear, she chooses to show up and shine. "Her qualifications and accomplishments as a black woman in science, paired with her uplifting message encouraged all listeners to take up space, own their identity, and never allow others to place them in a box," said Walters, a coral research technician at the Perry Institute. "It was invigorating to be exposed to so many different niches of ecology, evolution, and marine science," she added. 
With a two-day agenda filled with member sessions, health and wellness, keynote speakers, and group socials, the BWEEMS team created an experience that was insightful, motivating, and of course, so much fun. Speaking sessions were dedicated to presenting ideas and sharing knowledge while deeper conversations were encouraged during wellness and break times. 
Creating safe spaces for underrepresented groups like black women in sciences creates inner communities that work to close the gaps caused by age and distance, and fuel camaraderie across cities, states, and even countries. With a special shout-out to BWEEMS, the Atlantis Blue Project Foundation acknowledges and encourages the importance of creating spaces like these to support our young marine scientists in The Bahamas who help lead the effort to care for  our oceans, leaving an important legacy for future generations.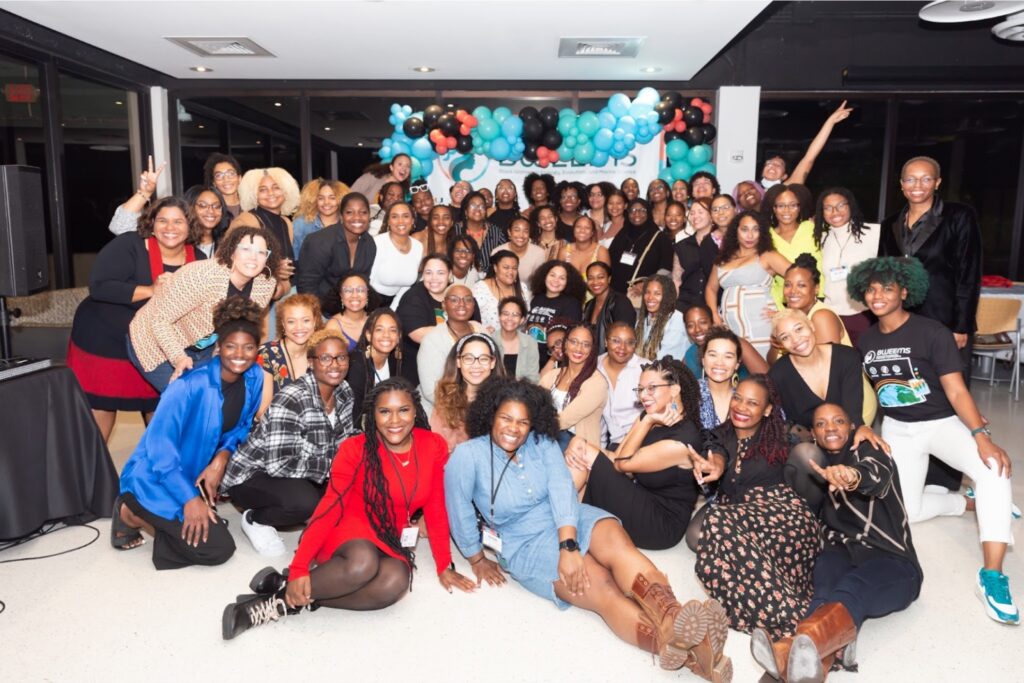 Written by Lily Haines, Communications Director, PIMS