Written by Lily Haines, Communications Director, Perry Institute for Marine Science
After years of painstaking research encompassing drones, satellite-based surveys and in-water surveillance from hundreds of different sites, we're proud to announce the release of the Mangrove Report Card for The Bahamas!  This landmark report is a first of its kind assessment on the health of The Bahamas' incredibly valuable yet often under-appreciated mangrove ecosystems.
So much more than swampy wastelands, Bahamian mangroves are economic and ecological superheroes.  They protect homes and infrastructure from tropical storms.  They support tremendous biodiversity above and below the water.  They fight against climate change by sequestering massive amounts of carbon dioxide.  And they provide nursery grounds for this country's most sought after fishery species, including snappers and groupers.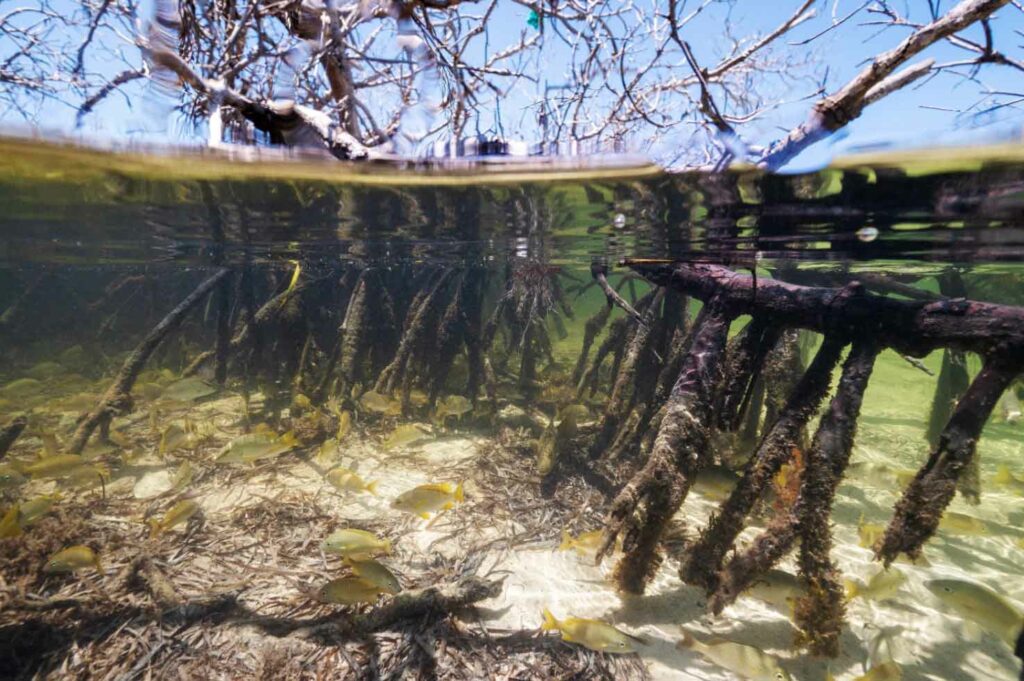 On the whole, this research shows mangroves are stable and fairly healthy throughout The Bahamas.  This is excellent news!
And yet, mangroves have taken a heavy beating in places hard-struck by major  hurricanes.  For example, Hurricane Dorian had a tremendous impact on the mangroves of Grand Bahama and Abaco.  The former lost 22% of its mangroves (nearly 14,000 acres) and the latter lost 14% (nearly 5,500 acres) to the deadly storm. In these areas, restoration is paramount to jump-start mangrove recovery and preserve their intrinsic and extrinsic value to the people of The Bahamas.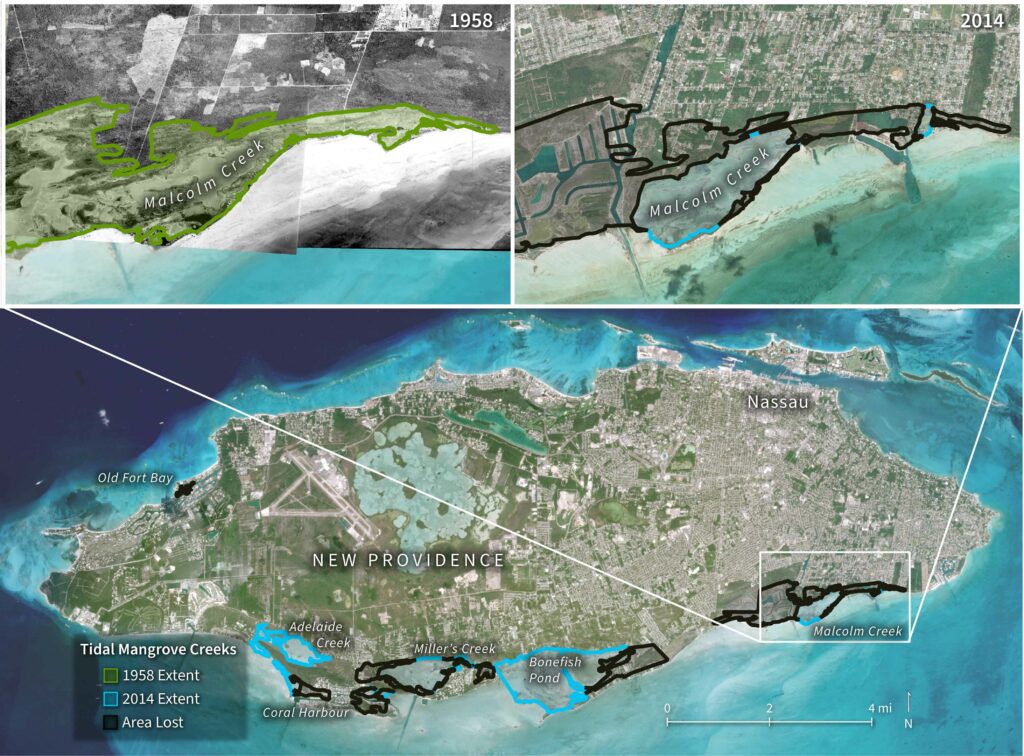 The Blue Project Foundation is a proud contributor to the making of this historic report card; we financed the field work and data collection for the entire west side of Andros!  We'd also like to thank the Perry Institute for putting this critical and timely report together, as well as their partners at The Nature Conservancy, Bahamas National Trust, Bonefish & Tarpon Trust and Waterkeepers Bahamas for backing this enormous and crucial research undertaking.  
This is a project of the Atlantis Blue Project Foundation.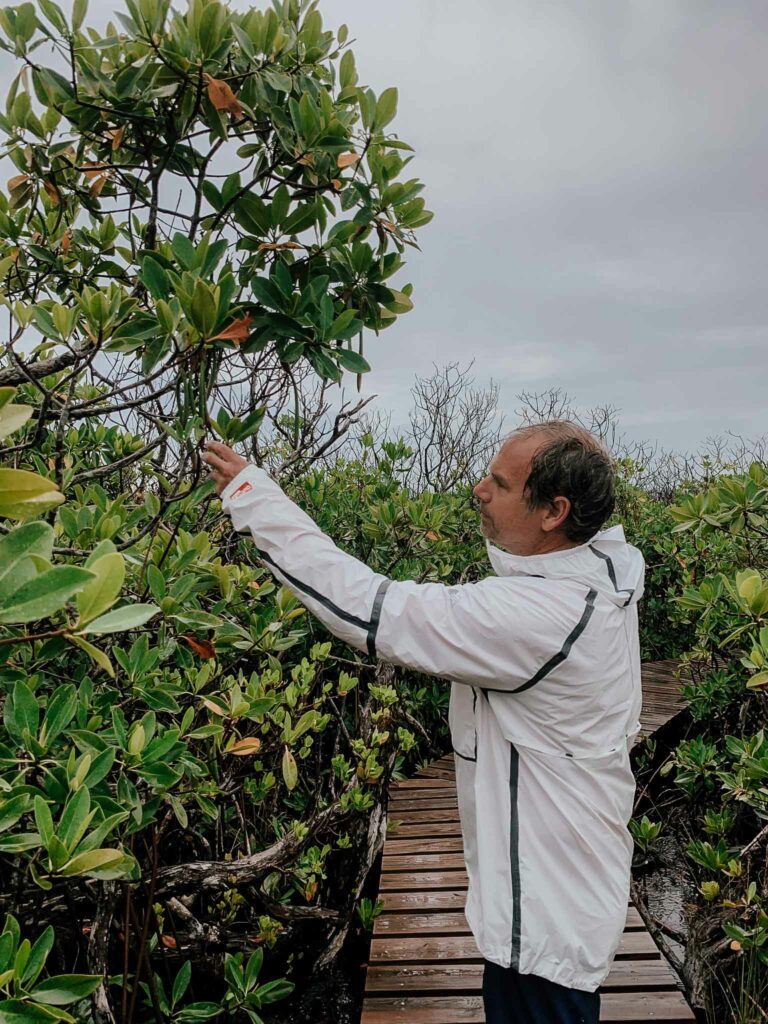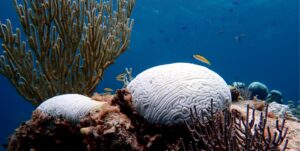 The breathtaking coral reefs of The Bahamas, renowned around the world for their vibrancy and diverse marine life, are under serious and immediate threat as
Read More »