The Blue Project is Atlantis, Paradise Island's foundation, committed to sustaining, protecting and supporting the health of the oceans.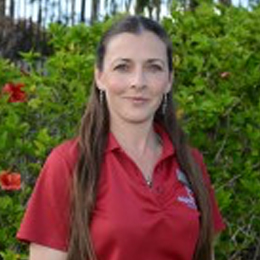 Kelly O'Sullivan is the Veterinarian for Atlantis, Paradise Island. Dr. O'Sullivan has been involved in animal health care for over 16 years. At Atlantis, Paradise Island, she oversees the preventative health care and clinical case management, for over 50 dolphins and sea lions, in addition to thousands of fish, including rays, sharks, and also sea turtles. Dr. O'Sullivan has been involved with wildlife rescue, rehabilitation, research, and conservation work, across Australia and Mexico. Dr. O'Sullivan currently provides veterinary support, for local injured wildlife and the Bahamas Marine Mammal Stranding Network.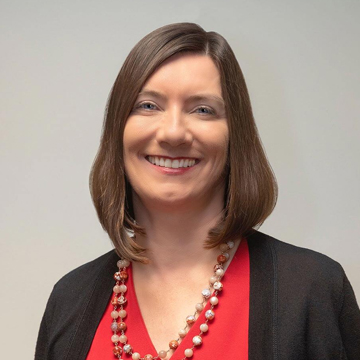 Debra Erickson is Executive Director of Atlantis Blue Project Foundation and President of the International Zoo Educators Association. In her role, she oversees the daily operations of the foundation, including grant making and project oversight. Ms. Erickson works closely with a multitude of environmental partners in The Bahamas and has supported efforts that have led to the expansion of the Westside Andros Island National Park to 1.3 million acres. She is dedicated to educating children about the importance of our oceans and coral reefs and has created a variety of educational materials on the subject.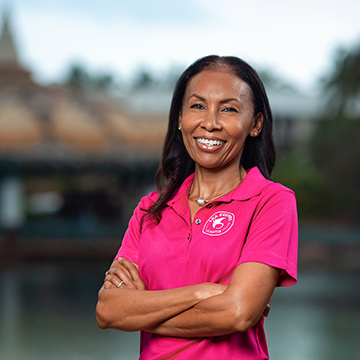 Michelle Liu-Williamson is Senior Vice President of Marine and Water Park Operations for Atlantis, Paradise Island. She is responsible for the husbandry and life-support systems for the world's largest open-air aquarium comprising 20 million gallons of marine and freshwater systems, over 50,000 animals, 200 species, and Dolphin Cay's marine mammal care programs. She also oversees a diversity of on-site education programs, including Marine Camps, Snorkel the Ruins, and the Stingray Experience. Ms. Liu-Williamson is intricately involved with multiple conservation projects in The Bahamas, including mangrove rehabilitation, coral regeneration, and coral reef health assessment, and she has also dedicated her team's efforts to coral reef education outreach programs on site and within the community.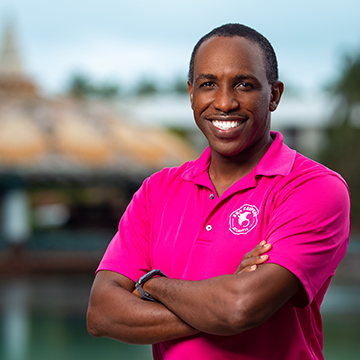 Elgin Hepburn is Aquarium Curator of Marine Aquarium Operations for Atlantis, Paradise Island. He has been working with the department for more than 20 years and is responsible for the management of aquariums that successfully breed endangered green sea turtles and critically endangered smalltooth sawfish. Mr. Hepburn also manages all the interactive, educational, and entertaining SeaKeepers Adventure programs that educate the local community and visitors from around the world about the importance of protecting the marine environment.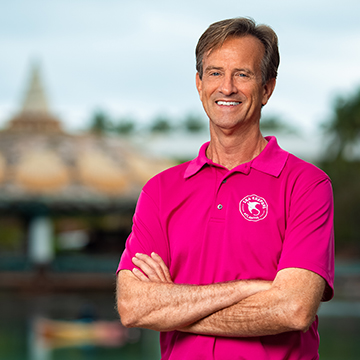 David Wert is Aquarium Director for the Marine and Aquarium Operations at Atlantis, Paradise Island. Mr. Wert has been working in the aquarium field for more than 30 years. He oversees the daily operations of the aquarium department which include the behind-the-scenes support areas. He is responsible for planning, developing, and implementing programs for the healthy living conditions, proper nutrition, and constant care for the entire collection. Mr. Wert leads, coaches, and develops training programs and interactive educational experiences as well as conservation and research efforts for the resort and the community. He was instrumental in establishing the coral nursery at Atlantis, Paradise Island.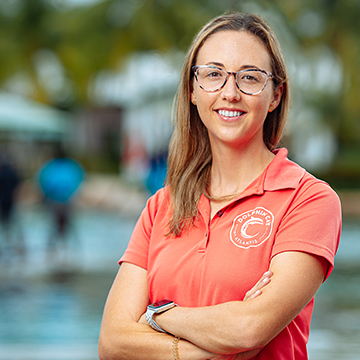 Amanda Pinder is the attending veterinarian for the marine and aquarium operations at Atlantis, Paradise Island. Dr. Pinder obtained her bachelor's degree in Animal Sciences from University of Florida and went on to complete her Doctorate of Veterinary Medicine at Western University of Health Sciences. She is responsible for the medical care for the marine mammals and all the aquatic species at the aquarium. Dr. Pinder works with local organizations to assist with any stranded or debilitated marine life throughout the Bahamas. Since her time at Atlantis, she has been involved with the successful rescue and release of an Atlantic Spotted Dolphin, numerous Green Sea turtles, as well as a variety of other protected species.