Written by Lily Haines (MSc)
The Perry Institute for Marine Science (PIMS) couldn't be more thrilled to announce its mangrove restoration plan for Little Bahama Bank!
‍Scientists suspect mangroves suffered catastrophic damage when the Category 5 Hurricane Dorian struck Abaco in 2019, and then lingered for days over Grand Bahama. But no one knows the full extent of the damage yet. That's where PIMS come in.
‍Empowered by a new grant from The Bahamas Protected Area Fund, the leading marine conservation organization plans to uncover the full extent of Hurricane Dorian's damage on mangrove ecosystems around Abaco and Grand Bahama using advanced habitat mapping technology, like drones and hyperspectral imaging.
‍Then, PIMS will strategically restore damaged areas that are best-positioned to make a comeback.
"Mangrove restoration is important, but it's too expensive and difficult to do it everywhere," said Dr. Craig Dahlgren, PIMS Executive Director. "Using a special-equipped drone, we can look at everything, and then prioritize sites for restoration where we can make the greatest impact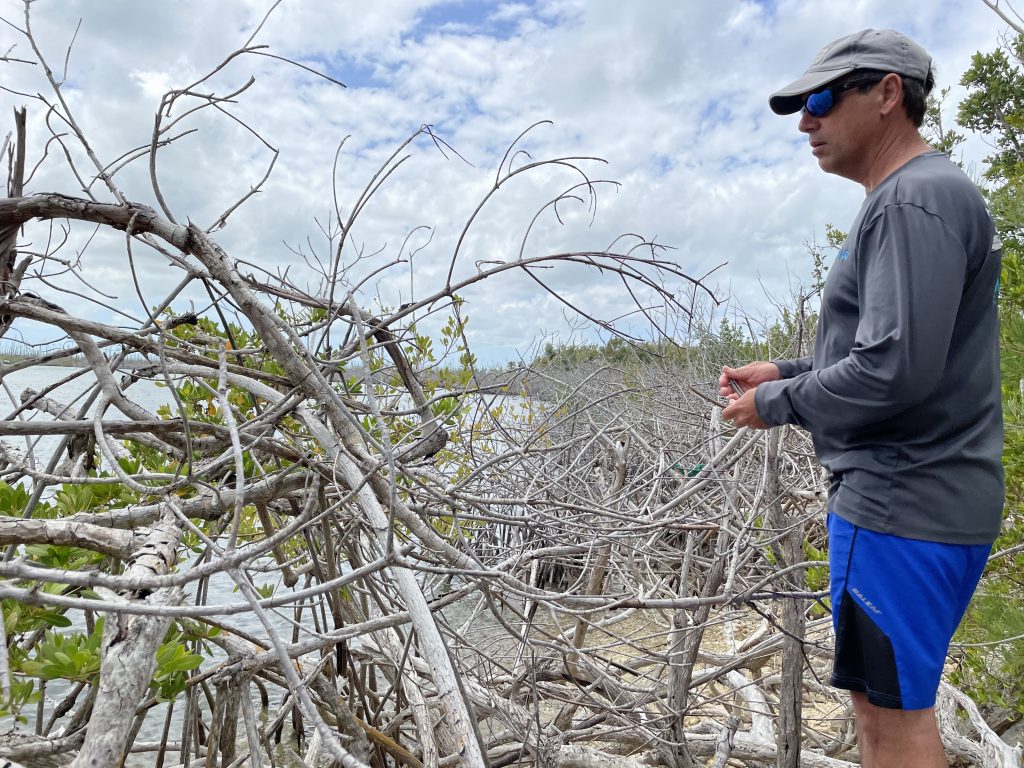 The PIMS team plans to photograph thousands of acres of mangroves by air, and then use cutting-edge photogrammetry tools to stitch the photographs together and create high-resolution 3D habitat maps.
‍"For the first time, we're able to survey huge areas in just a few hours," said Will Greene, PIMS Research Associate and drone pilot. "From the 3D models, we'll be able to measure individual trees that were killed by the hurricane and identify them down to the species level – all from a computer screen."
‍Using in-water surveys, they'll also examine how Hurricane Dorian affected fish and benthic life within mangrove creeks. After they prioritize areas for restoration, they'll mobilize local community groups and students to help: 1) clean up and remove debris from target mangrove sites, 2) plant and repopulate mangroves in battered areas, and 3) map and track restoration success over time.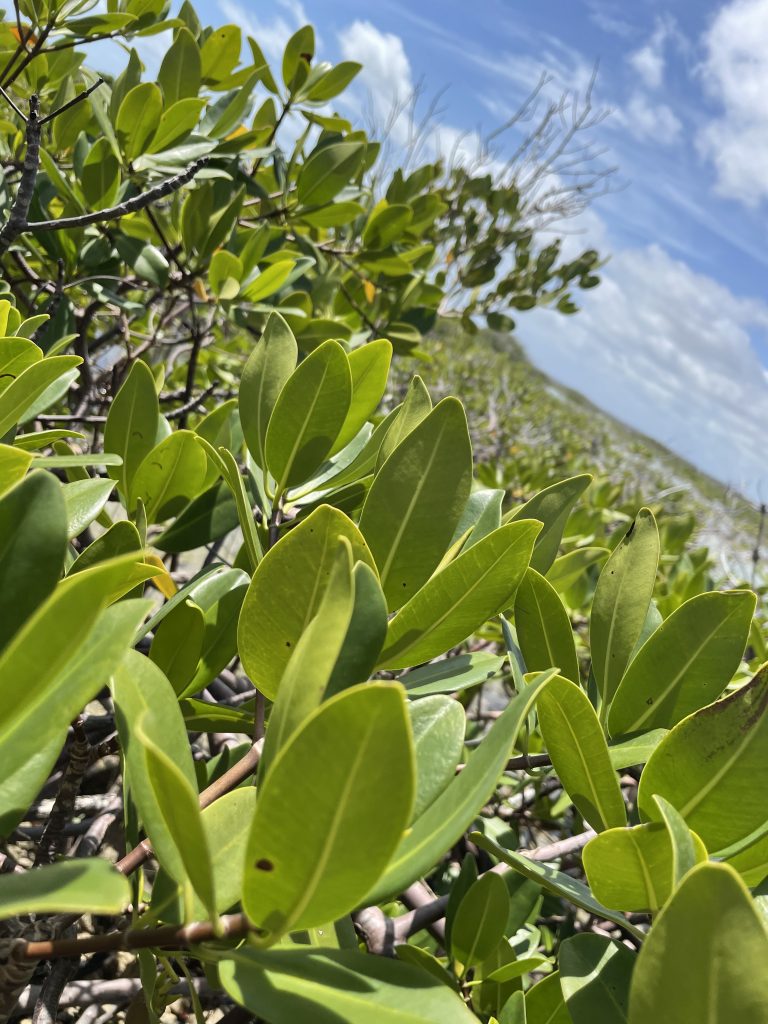 Why should we restore mangroves?
‍So much more than swampy wastelands, coastal mangrove forests are among the most productive ecosystems on earth and provide invaluable services.
‍Mangroves are climate warriors and sequester massive amounts of carbon annually. Their propagating root networks also provide nursery habitat for thousands of coral reef fish (including key fishery species, like juvenile groupers and snappers), mollusks and crustaceans. In fact, one square kilometre of mangrove habitat is worth up to USD $1.25 million in The Bahamas alone.
‍Perhaps what distinguishes mangroves the most, however, is their role in protecting our coastline ­ and people ­ from intense tropical storms. At the interface between land and sea, dense mangrove thickets create an important barrier between relentless waves and coastal homes and infrastructure. Without mangroves, a new study reports global flood damages could increase by more than $65 billion annually.
‍"In the era of climate change and worsening tropical storms, mangroves are our last line of coastal defense," said Dr. Dahlgren. "That's why it's so important that we protect them – just like they protect us – and restore areas that were heavily damaged before it's too late."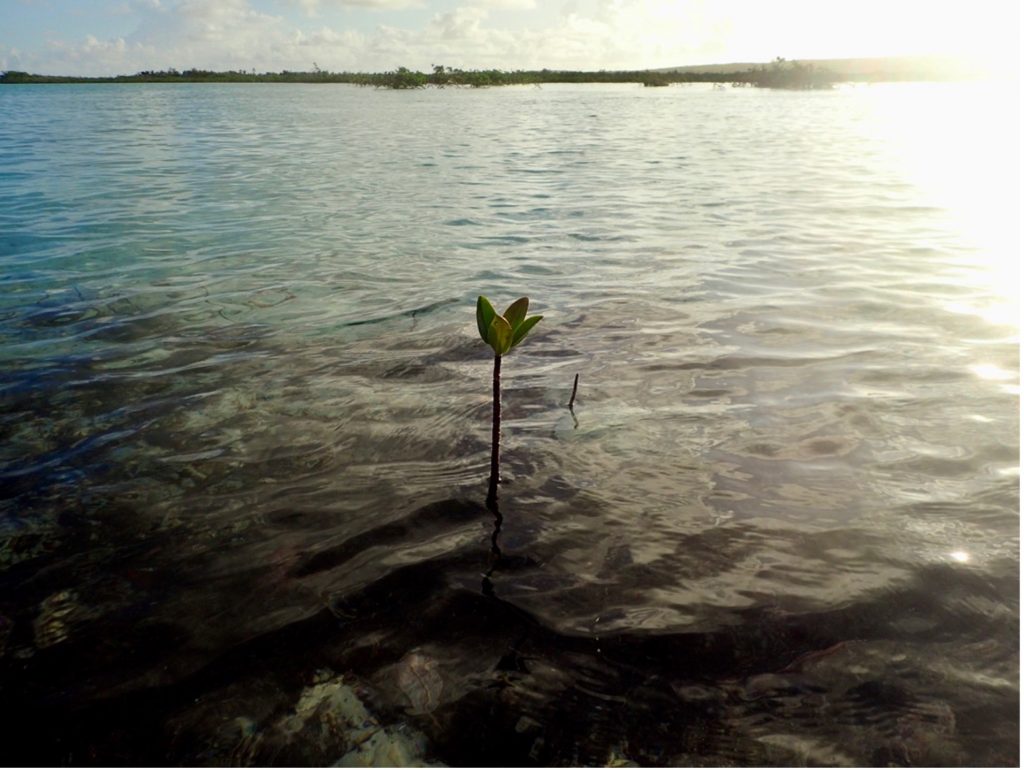 A project of the Bahamas Protected Areas Fund and the Caribbean Biodiversity Fund, financed by the German Federal Ministry for Economic Cooperation and Development through KfW.