On November 10th2018, The Bahamas Reef Environment Educational Foundation celebrated twenty-five years in marine conservation with a spectacular gala at Albany Bahamas. BREEF's mission is to promote the conservation of the Bahamian marine environment that sustains our way of life. BREEF had great support from donors and guests, including a table of guests from Atlantis. BREEF looks forward to continuing much-needed work in marine education, advocacy for sustainable development, fisheries, reef conservation and restoration, and promotion of marine protected areas into the next quarter century.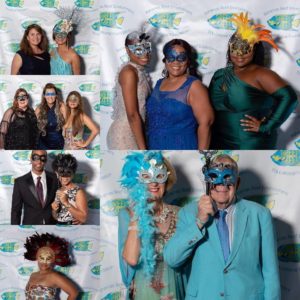 Guests attended the ball in their finest attire with masquerade masks, feathers and painted faces. The gala was also attended by Mermaid Linzi, who had a 'fintastic time' posing with guests, and Monty Knowles painted a water nymph in support of BREEF as well.
To view photos from the night, check out the Robyn Damianos Photography website:
https://www.robyndamianos.com/5842356-breef-2018
Here is a montage of 25 years of BREEF's success.
In addition, BREEF is now accepting applications for the 2019-2020 Bahamas Environmental Steward Scholars programme (BESS) for more information visit www.breef.org