Natalia Hurtado, Research Associate at CEI & PIMS
Casey Harris, Research Associate at CEI & PIMS
Last November, The Bahamas Coral Innovation Hub welcomed Senior Scientist Dr. David Vaughan (Plant a Million Corals) and Coral Aquaculture Supervisor Dr. Robin Smith (The Nature Conservancy) to Eleuthera to continue its development. This project is a collaboration between TNC, Cape Eleuthera Institute (CEI) and PIMS. It aims to upscale coral restoration efforts with the potential to accomplish our goal of reversing the decline of Bahamian reefs.
Drs. Vaughan and Smith guided us through the installation and plumbing process of raceways and a new filtration system in CEI's indoor wet lab. Its renovation enables us to experiment with an innovative coral growth technique called microfragmentation. Microfragmentation is important for our work because it allows corals to grow 25 times faster than normal and has proven successful with slow-growing boulder corals.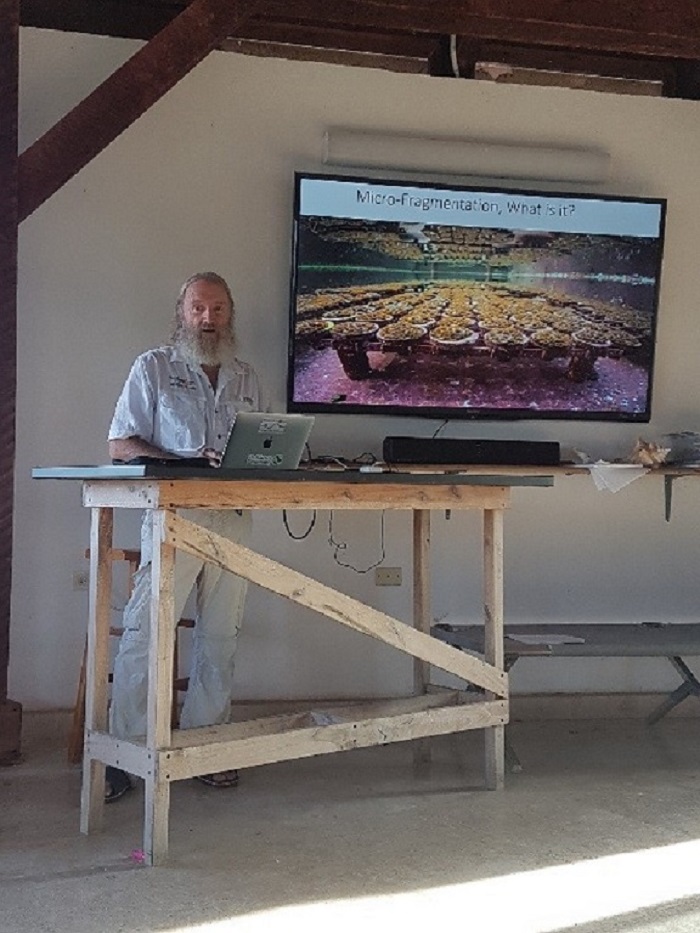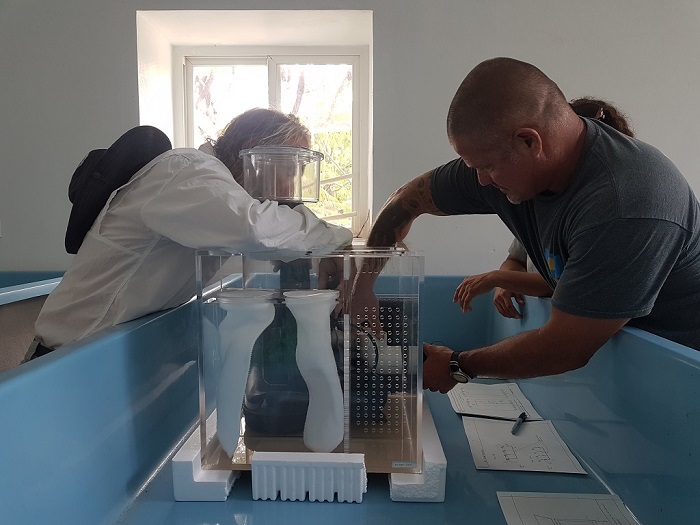 Dr. Vaughan suggested we protect the main seawater intake for both indoor and outdoor raceways. We used strong mesh, cinder blocks, and a metal screen to cover the intake pipes. The construction of the cage reduces the likelihood of large debris or marine organisms getting into the system and negatively impacting water quality or flow rate.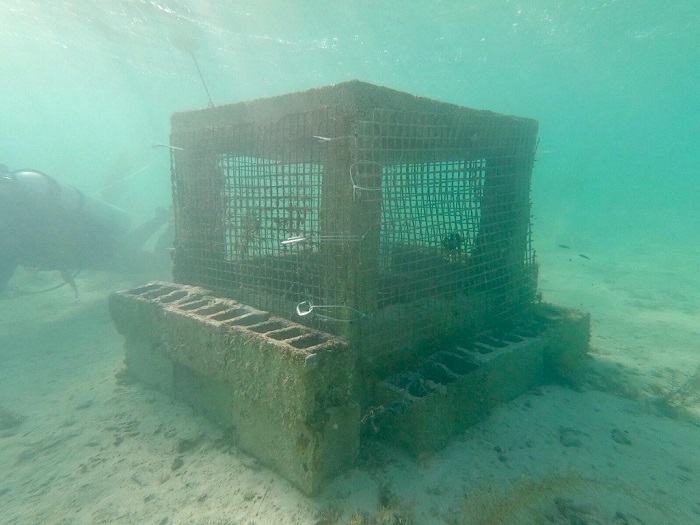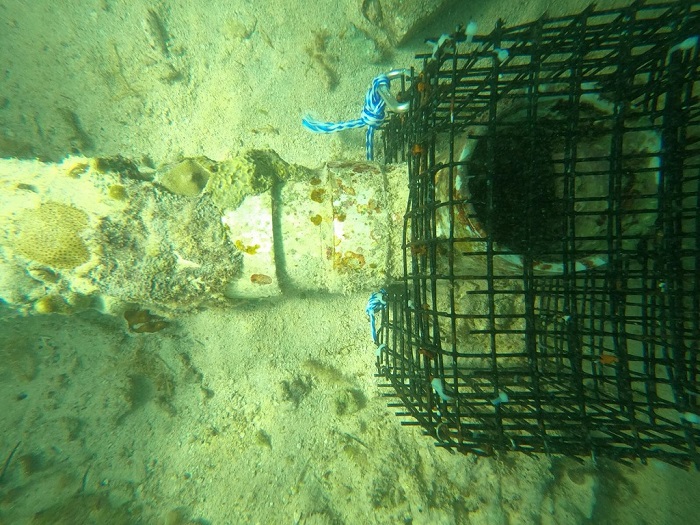 The outdoor system was built by our researchers with the help of the Cape Eleuthera Island School facilities team, following Dr. Smith's recommendations. The facilities team built a concrete slab, installed poles for the shade cloth, and dug a trench for the main seawater and air supply pipes. For each raceway, our coral team plumbed all seawater intake and drainpipes and tested for any leaks.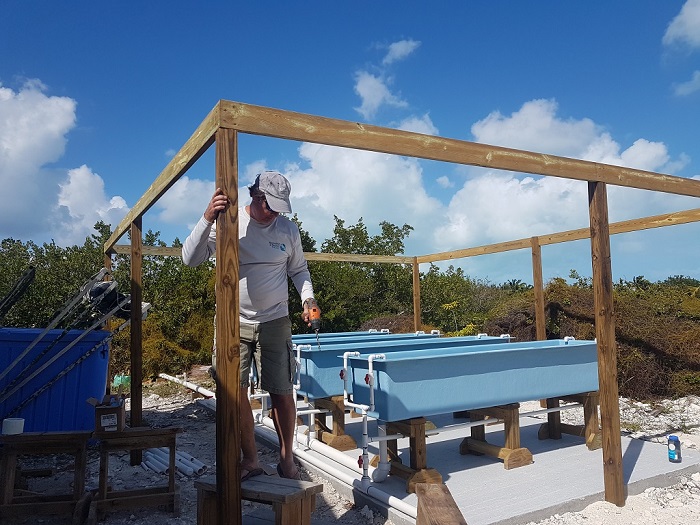 Now our wet lab facilities have new indoor and outdoor systems. They are complete and ready to hold thousands of corals that will repopulate some of our local reefs around Eleuthera. The lab renovation was possible thanks to a grant from TNC. We will keep working with our partners to enhance our lab space and improve coral restoration techniques.