Home to a third of the Caribbean's coral reefs, ocean biodiversity in The Bahamas is simply unmatched. The country is home to the world's first land and sea park and the Atlantic Ocean's first shark sanctuary! And it's coral reefs are like underwater rainforests, sheltering thousands of marine species from colourful fish to rays, dolphins, whales and world-renowned food delicacies like the spiny lobster. But sadly, Caribbean coral reefs are on the brink of extinction because of climate change and destructive practices like overfishing and pollution.
In our commitment to being part of the solution to the Caribbean coral crisis and to saving key sea species and their habitats, we joined the Reef Rescue Network several years ago. The Network is a country-wide alliance to fight back against climate change by planting new corals in a scientifically sound way. Together, our partnership has spawned two coral nurseries offshore of New Providence; an ocean coral nursery and another located in the Atlantis Lagoon, right in the heart of Paradise Island. 
Growing both finger coral and the critically endangered staghorn coral species, we are incredibly proud of the success of our coral nurseries and our team that helps maintain them. The lagoon site is even accessible for guests to snorkel and explore the world of coral restoration!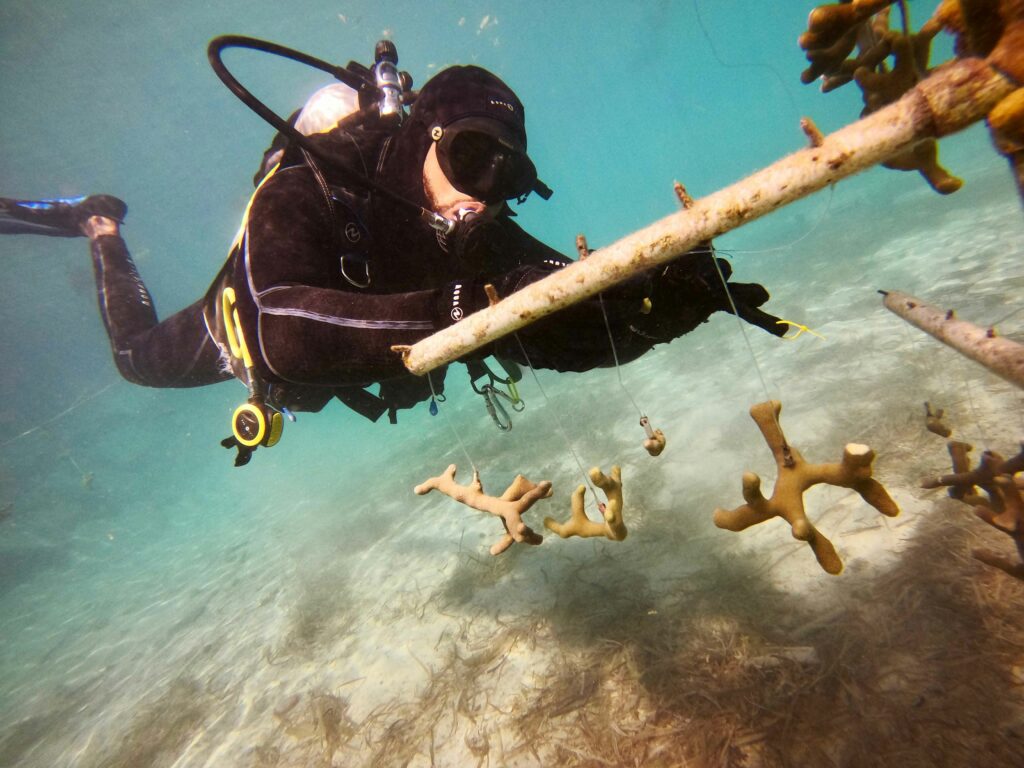 How our coral nurseries work
Our coral nurseries are designed to grow and propagate corals quickly and sustainably, so that we can plant strong and resilient corals onto wild reefs. The process is simple and we liken it to coral farming. 
Working closely with scientists at the Reef Rescue Network, we start by taking tiny clippings from healthy, wild coral colonies to grow within the safety of our nurseries.  We carefully select corals in which to populate our nurseries so that genetic diversity and survivability are maximized. Once the coral clippings make it to their new homes within the nursery, they're grown in sanctuary-like conditions and delicately cared for by our staff. 
From there, it only takes a few months for many of these corals to become big enough to prune and propagate onto struggling reefs. Using this method, each 5 cm piece of coral growing in our nurseries can produce 25 new big coral fragments in just four years! This means we'll be able to grow thousands of corals to replenish The Bahamas' degraded reefs around New Providence in the years to come. And the sprawling branches of our staghorn and finger coral transplants will provide vital habitat and shelter for all kinds of reef species!
Book your stay at Atlantis today and explore our coral nurseries!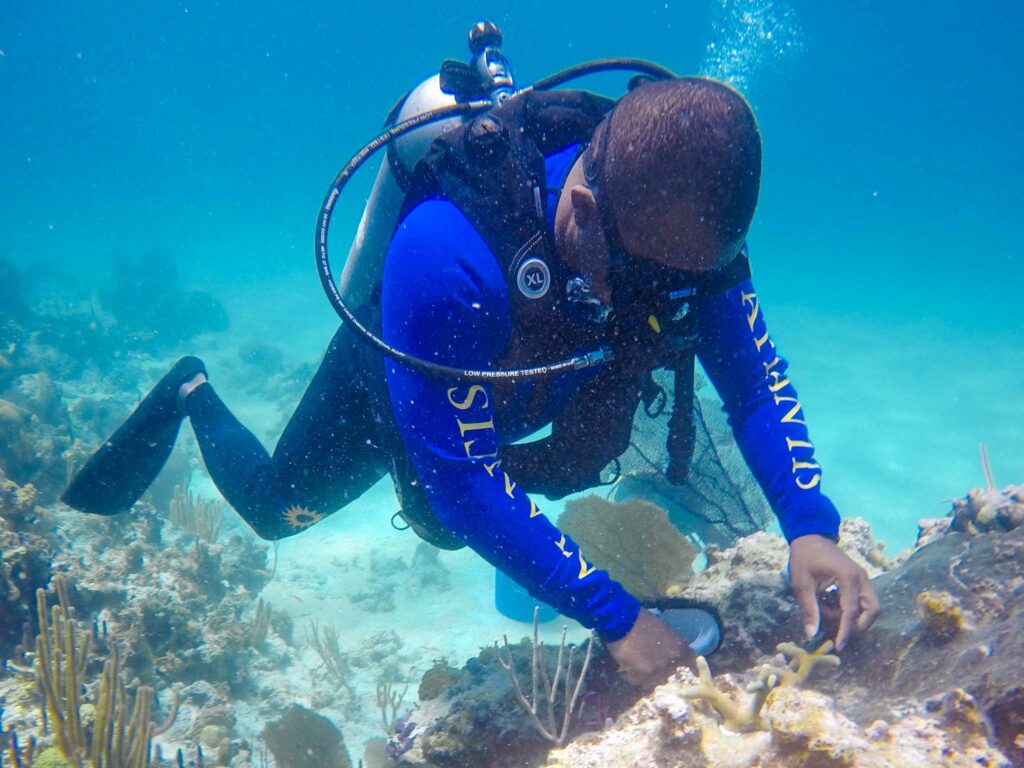 This is a project of the Atlantis Blue Project Foundation.