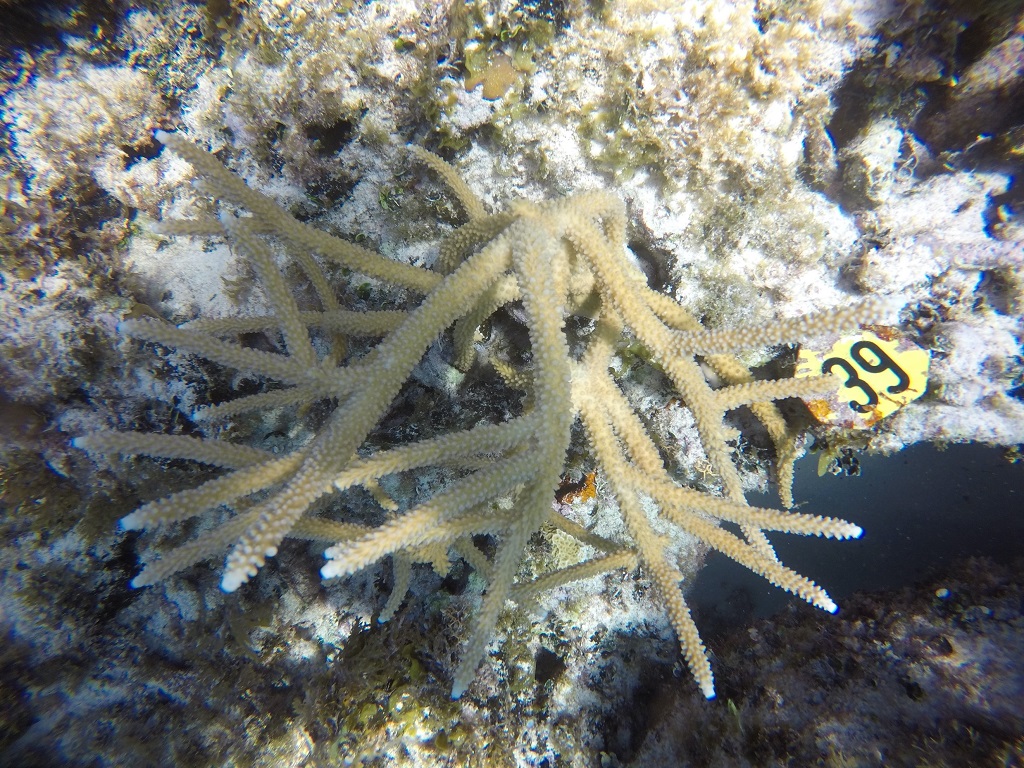 December 2019 has been a busy end of the year at the Atlantis Resort with the expansion of its staghorn coral nursery in collaboration with the Perry Institute for Marine Science's Reef Rescue Network.
In April 2019, Atlantis Resort Dolphin Cay staff joined the Perry Institute for Marine Science to outplant 46 coral fragments onto the reef at Green Cay near Paradise Island. Hayley-Jo Carr (Training Director & Coordinator at PIMS's Reef Rescue Network), Linda Hammerton (Director of Marine Mammal Operations) and Marvin Johnson (Dive Manager) for the day of outplanting.
During her recent trip in December, Hayley-Jo Carr returned to Green Cay to see how the outplants are doing. She is happy to report that they are doing very well! The staghorn coral outplants are doing especially well and have attached themselves naturally to the substrate already which will help them remain strong during storms. They have grown well and looked healthy. It is rewarding to see them 8 months on doing so well and we look forward to continuing to track their progress.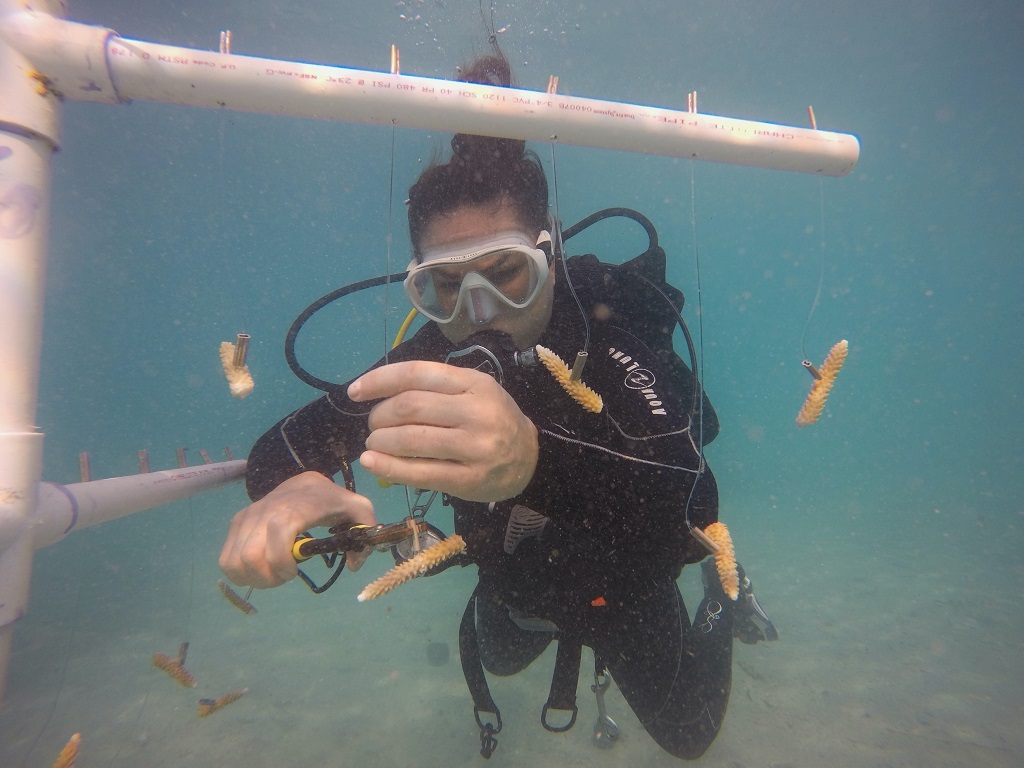 Staghorn coral (Acropora cervicornis), is listed as critically endangered on the ICUN Red List as there has been a population reduction exceeding 80% over the past 30 years because of disease. Other climate change and human-related factors also contributed to the reduction. By growing these corals in nurseries, we can grow them faster than they would grow in the wild. We are then able to cut the grown fragments and plant them back onto local coral reefs, which helps with the natural recovery of this species.
Reef Rescue Network Instructor Rich Carr and volunteer Nathan Beynon constructed four new coral nursery 'tree' structures and spent the day at the Atlantis Lagoon installing four anchors and attaching these new structures underwater. Currently the nursery consists of two line nurseries and three tree nurseries growing 161 fragments of finger coral (Porites porites and Porites furcata).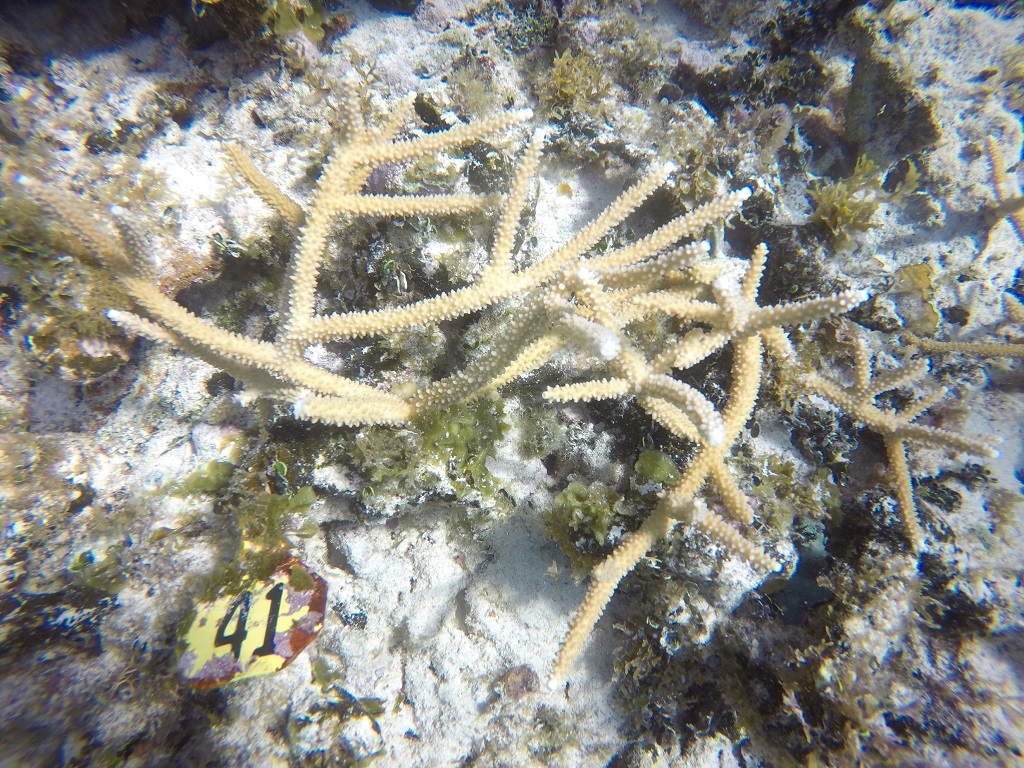 Hayley-Jo Carr, Reef Rescue Instructor Gigi Merlusca and Atlantis Captain Todd Kemp the following day, after the nurseries were installed. They searched for source colonies of staghorn coral (Acropora cervicornis) to populate the four newly installed nurseries.
It is important to gather a mix of genetics when growing corals to help increase resilience so coral was collected from four different sites around Green Cay and Rose Island and then taken back to the lagoon. Each tree was populated with a single genetic type split into 30 fragments per tree, so now a total of 120 fragments of Staghorn Coral are being grown in addition to the 161 fragments of finger coral.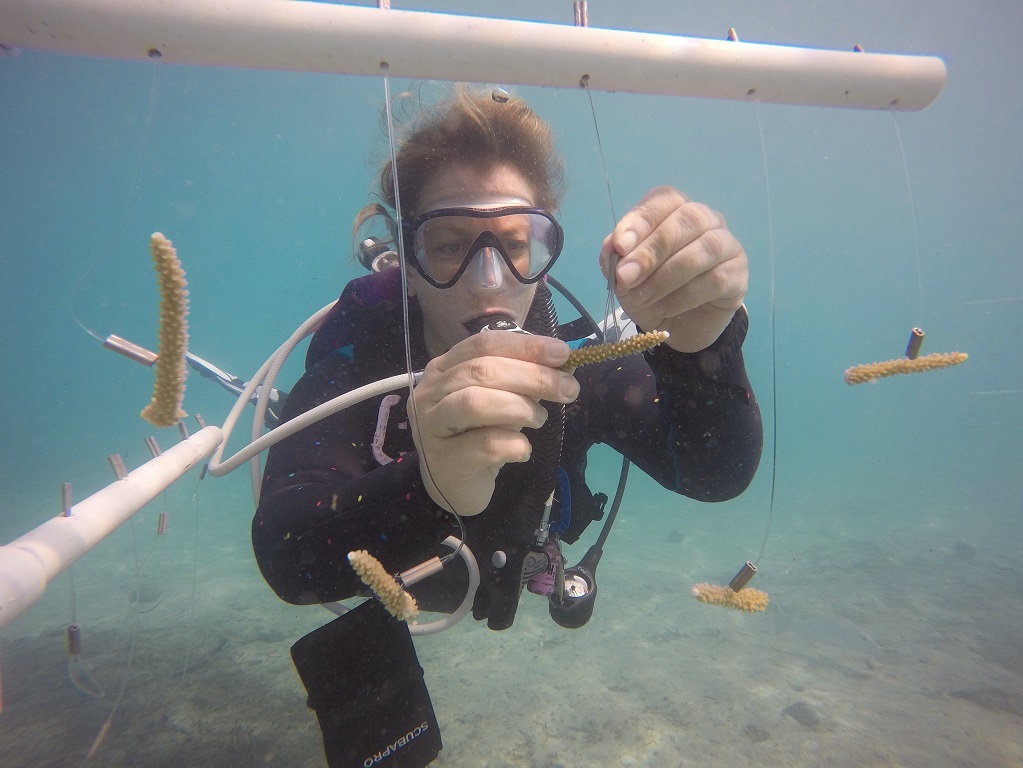 These cooler months will allow the corals in the nurseries to grow well. Reef Rescue Network volunteers will continue to maintain the nursery with regular cleaning to keep the structures free from algae overgrowth. In another 3-4 months, more outplanting to local reefs will occur from these nurseries. During your visit to Atlantis, you can snorkel in the lagoon and check out the corals happily growing in the nurseries.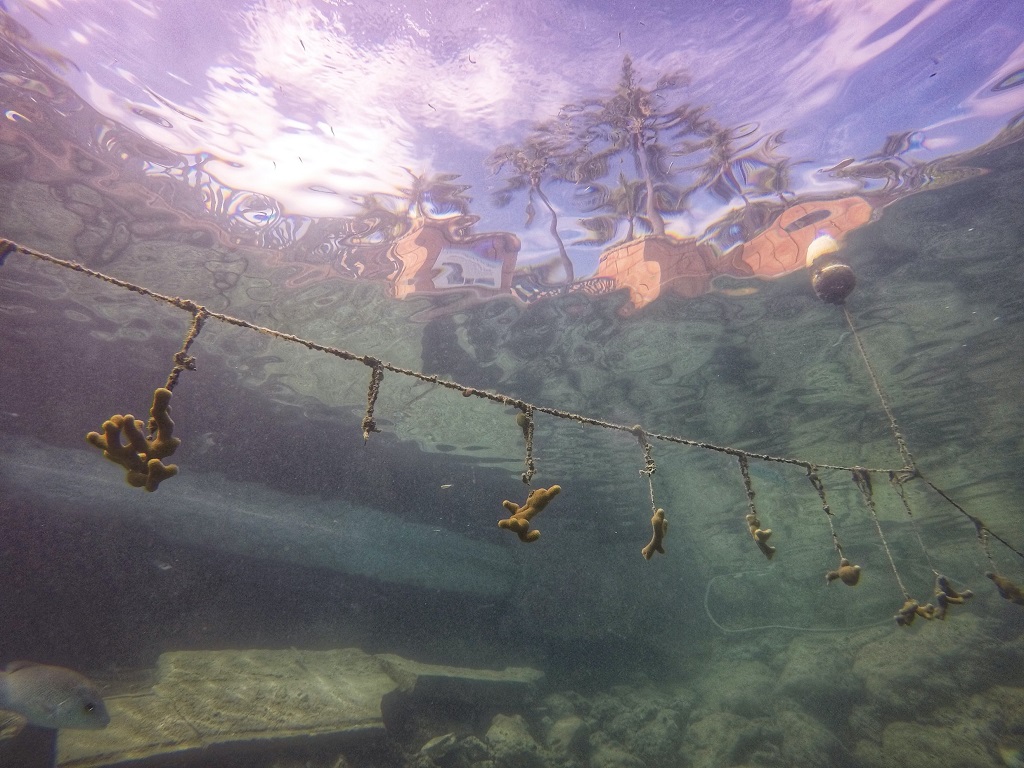 If you would like to become a Reef Rescue Diver Volunteer, email Hayley-Jo Carr at hayley.carr@perryinstitute.org for details.
Special thanks to all the Reef Rescue Network volunteers who gave their time to assist the Perry Institute for Marine Science's Reef Recue Network Team.